Love is in the air… along with other stuff this year that prevents us from going outside and finding love. For many intuitive people, 2020 was a successful year for romance (lucky sods), but if the increase in romantic novels on my recommended list is anything to go by, more and more people are turning to writing fiction to satisfy their desires. Either that or Amazon is trying to send me a not-so-subtle message.
So, of course since it is the month of love, the writing prompts this time around have a romantic zest and hopefully you'll be inspired to write that love story you've always wanted to be a part of.
Prompt 1 – Valentine's Rose
The most common gift/prop for Valentine's day is the red rose. The timeless symbol of romance since the Greek goddess Aphrodite, who according to legend grew them for her beloved Adonis. Every year hundreds of millions of roses are grown and sold for sweethearts everywhere.
I wonder what they think of it all?
Prompt 2 – Internet dating
Yes, we all knew this was coming. Internet dating used to be a byword for sad, lonely thirty somethings who couldn't meet anyone in real life with extremely unreliable results. However, the stigma around it has decreased in direct opposition of everyone's reliance on the internet and these days it's rarer to meet couples who DIDN'T meet online.
And with everything that's been going on this year, it's only a matter of time before this happens: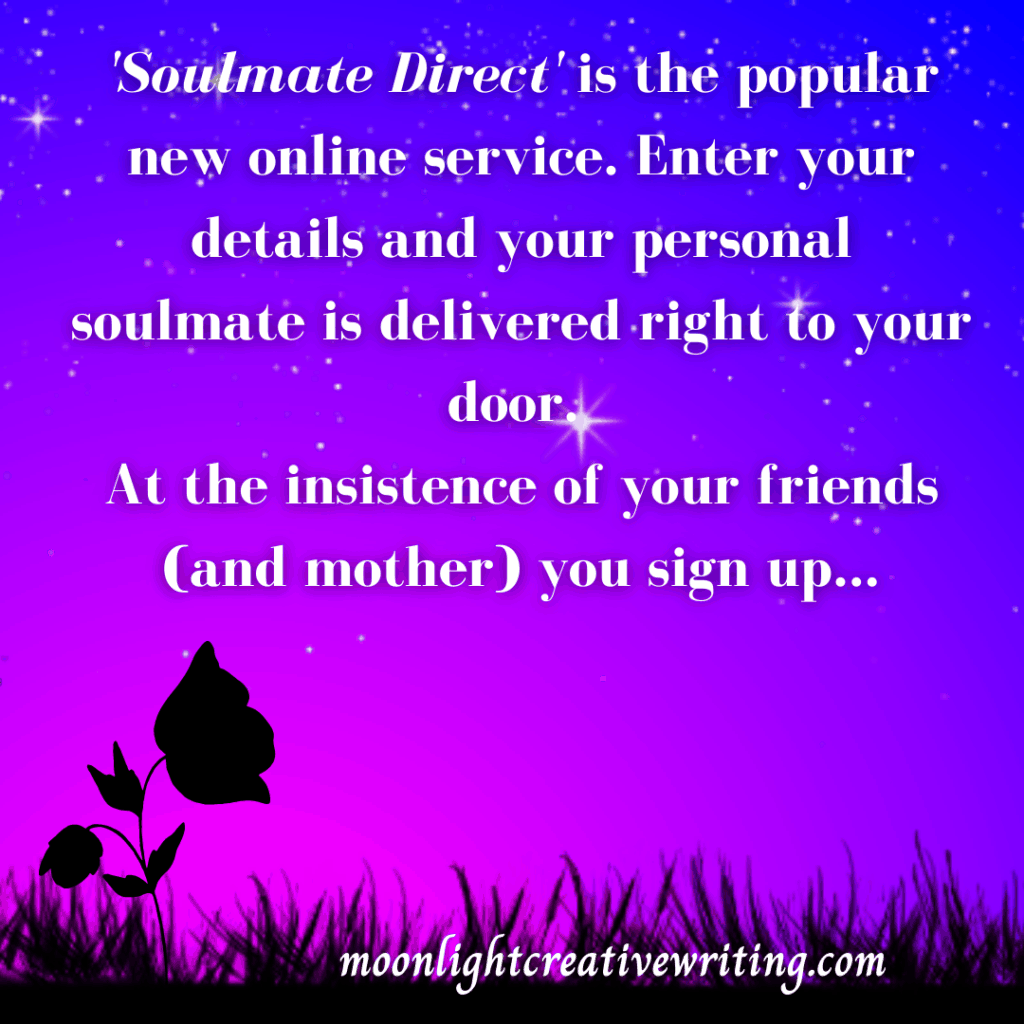 Prompt 3 – Born from a Wish
One more prompt for luck! This one was bizarrely inspired by the anime Hell Girl and the scene where people receive a bright red message declaring that their request for revenge has been received. A dark inspiration for a love story – that's quite on brand for me.
Also, I just realised the title of this prompt is a reference to Silent Hill 2. So make of that what you will.
And there you have it! Three writing prompts for the month of February. Whether you'll be spending it with that special someone or (like me) binge-watching Netflix, have a safe and wonderful day.
Please share any stories that you've written from these prompts down in the comments or tweet them at me @tonimoth. I can't wait to see what you create!