My Top 5 Books for Valentine's Day
February is here, the days are getting lighter and Valentine's Day is just around the corner. If you're looking for a book to make you swoon and sigh, here is my personal top 5 pick for romantic novels. I tried to pick them from a variety of genres with a love story element, so there's bound to be something you'll enjoy. 
Jane Eyre - Charlotte Bronte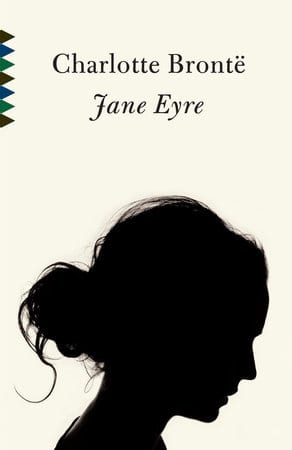 "I have found for the first time what I can truly love – I have found you."
People often think of Austen's 'Pride and Prejudice' when the topic of romantic classics comes up. But while I appreciate the chemistry between Darcy and Elizabeth, 'Jane Eyre' is still my go-to classic when I'm looking for romance. The forbidden love story set against a Gothic backdrop and the mysteries of the madwoman in the attic thrilled me from the first time I opened my copy – a copy with an increasingly cracked spine as I revisited the story over the years. And yes, maybe the miserable and maimed Mr Rochester isn't as fit as other charming Georgian gentlemen, but he's passionate and at times endearingly awkward. You learn to love him as Jane does. Now is the perfect time to tick this one off your reading list. 
Jane Eyre is in the public domain, so you can read it for free at Project Gutenberg!
Me Before You - Jojo Moyes
"Live boldly. Push yourself. Don't settle."
I wasn't sure what to think of this book at first. I was still a naïve English student, burying my head in fantasy and fanfiction. Fictional drama just wasn't interesting to me. And the story of a woman who falls for a paralysed man she is caring for wasn't really my cup of tea. By the time I'd turned the final page, I was proper ugly crying and with a new favourite book to put on my shelf. It's not just a story of love – it's a story of life and living it to the fullest. These days a lot of romance books, especially YA, teach girls that love is the be-all-and-end-all. But Jojo Moyes teaches you that yes, love can change you, but life goes on after love.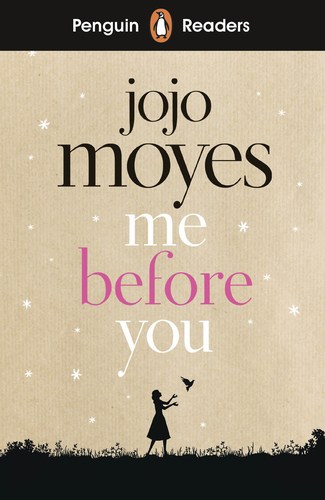 North Child - Edith Pattou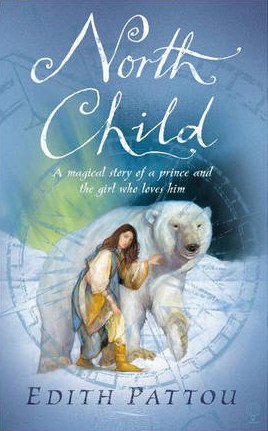 "That's the trouble with loving a wild thing. You're always left watching the door."
This isn't just one of my favourite romance books – this is my favourite book full stop. Also known as 'East', it's based on an old Norwegian fairy tale about a girl who travels to the frozen North. She encounters fantastic and magical sights and dangerous foes, all to save the man she loves from a terrible curse. Our heroine, Rose is relatable as the black sheep of her homely family – a tomboy who craves adventure. We cheer for her when she ends up embarking on an epic journey with a magical white bear – and finds romance along the way. 
If you liked Beauty and the Beast, this one is definitely for you!
The Night Circus - Erin Morgenstern
"I made a wish on this tree years ago. I wished for her."
At first glance, you wouldn't think this would be a romantic story. Even after the first few chapters, where this strange, dark, hidden world of magic is introduced, you wouldn't think we were going to get a love story as epic as Jack and Rose or Romeo and Juliet. The romance comes on slowly – and then all at once. But just like poor old R and J, their love causes conflict. They are opponents, trapped in a dangerous game. Your heart will ache for them, when you're not busy enjoying some of the most stunning imagery you'll ever read. This is one of the few books on this list that hasn't been made into a movie yet and, frankly, that's a crime!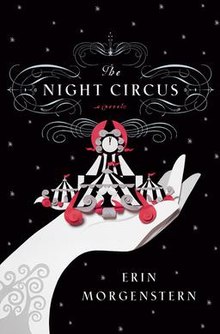 The Time Traveller's Wife ~ Audrey Niffenegger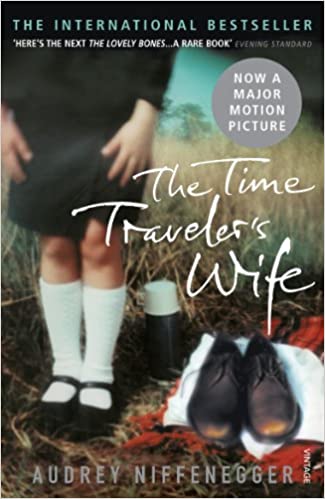 "I'm at a loss because I am in love with a man who is standing before me with no memories of me at all."
There are plenty of books that have brought a tear to my eye. But very few books have had me outright bawling – this is one of them. There are plenty of tv shows on the amazing power of time travel, but not many of them look at how it affects those who are left behind. Poor Clare is the girl who is left waiting for her time-travelling husband to return, with no idea when it will happen or even if he will know who she is. We even see the story from husband, Henry's, perspective as he is repeatedly dragged out of his life and dropped into a different time. We watch his frustrations and heartbreak as he tries to live a normal life with Clare. It's a bittersweet story and, even though it broke my heart many times over, it is still one that I recommend you try at least once. 
And there you are! My top 5 picks for romantic reads this Valentine's Day. How many of these have you read? Do you have your own recommendation for a romantic book? Drop it in the comments below or send me a tweet. 
Want to create your own romantic fiction? Take a look at these Writing Prompts.