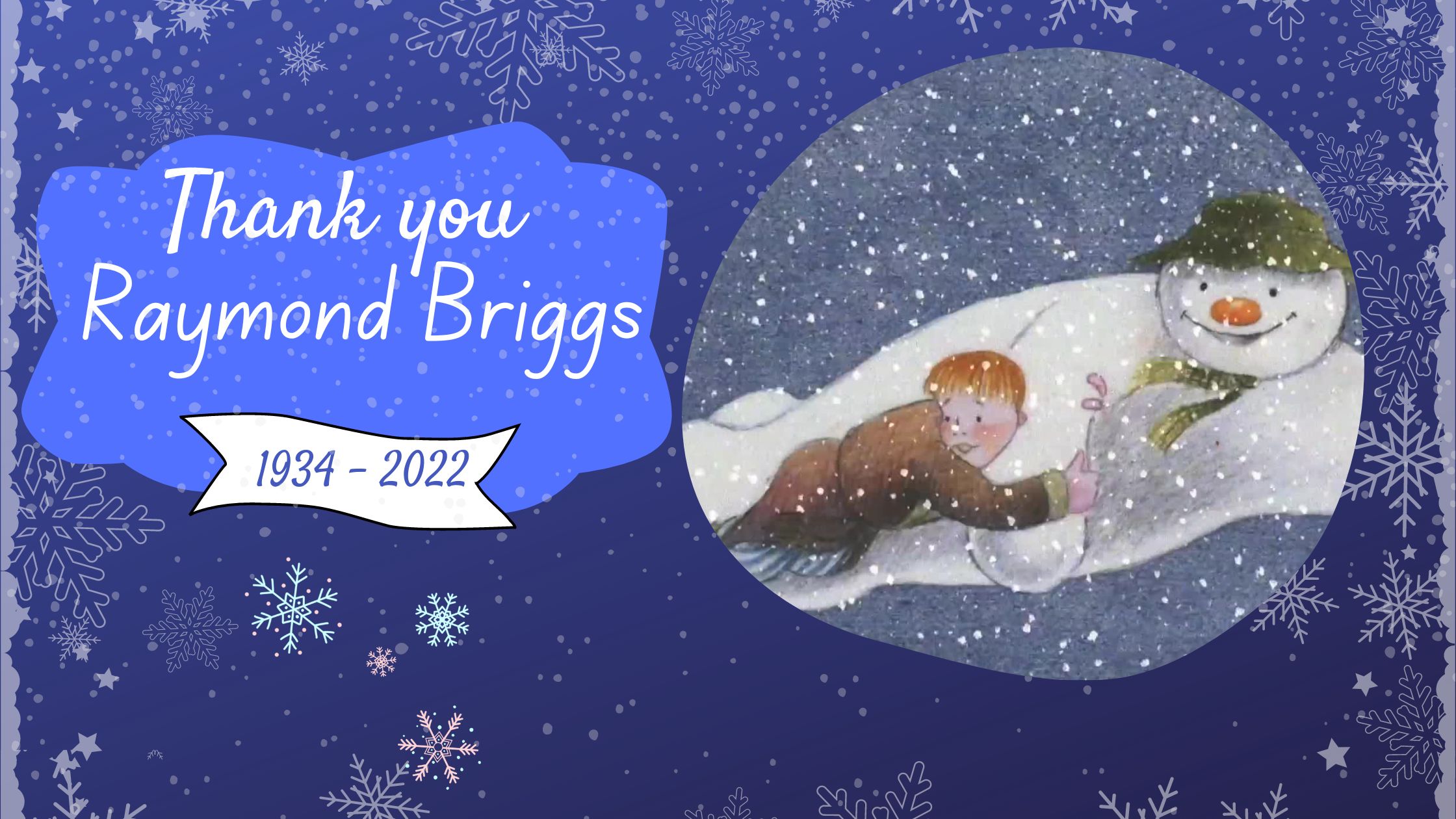 In Memory of Raymond Briggs
Recently, I had the privilege of visiting the Story Museum in Oxford. It's mostly for kids, but is an absolute treat if you're nostalgic for your favourite children's writers. Inside there is a room dedicated to Raymond Briggs' classic 'The Snowman', where you sit in front of a 1980s television set and watch stills of the picture book. All of a sudden, the walls around you light up with the flying scene from the TV show, while 'Walking in the Air' plays from cinema surround speakers. It's pure magic.
It was the kind of magic that so many British kids grew up with, not just from the tv adaptations of 'The Snowman' or 'Father Christmas', but the bright illustrated books that lived on our shelves (or in my case under my pillow). Briggs' art style was as unique and recognisable as Quentin Blake or Dr. Seuss, and like the latter Briggs had the freedom of being both the author and the illustrator. We could see his stories exactly as he pictured them in his mind.
Briggs has lots to teach aspiring writers about how to tell an incredible story.
One of his lesser known books, 'The Man' (in which a tiny human becomes roommates with a boy who ends up waiting on him hand and foot) was dialogue driven, with each speaker indicated by a different font. And his hallmark tale, 'The Snowman', was told without any words at all. Briggs was as imaginative in his way of delivering a narrative as he was in conceiving the stories.  
Those that knew him called him quite curmudgeonly (something similar to his rendition of the jolly man in red), but you would never have guessed that from the warmth and wonder he conveyed in his stories: a snowman that comes to life and whisks a young boy away across the winter skies; a lonely little girl that befriends a white bear; a gruff and grumpy Father Christmas who shares a quiet moment with his pets after a long Christmas night. His stories left us with a feeling of sadness, wistfulness and hope long after we closed the pages.  
Thank you for all you've given us, Raymond Briggs.